In preparation for loading your parcel data into the parcel fabric there are a number of criteria you have to meet. A critical step in the process is to match your source data to the Local Government Information Model, with all its domains and specific attributes. In this blog I'd like to highlight some of the automated checks in ArcGIS Data Reviewer that can help you validate your data prior to migrating it into this new schema, as it is better to identify any errors before you move to the fabric.
Example Data Reviewer Checks
The Execute SQL check is a table check that can be used to ensure you have no NULL attributes or that you have the expected range of values, if no domain is used. You can use it for validating attributes on both your lines and polygons (the table below is not a complete list):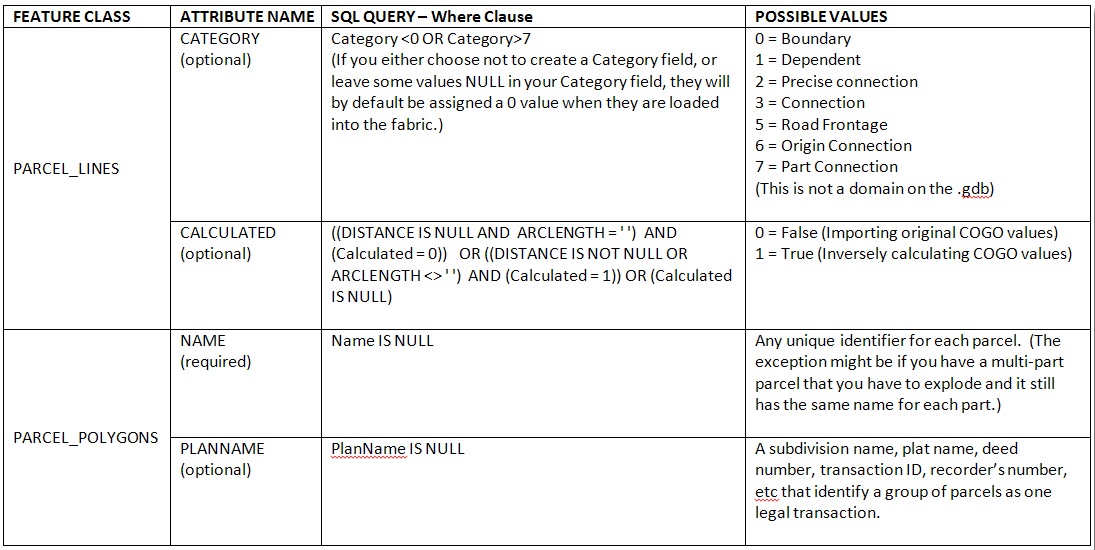 The Unique ID check is another table check that can be used on the Name field of the Parcel_Polygons feature class. As mentioned in the table above, the Name field should be unique to each parcel. And to validate that it is, you can run the Unique ID check. You might encounter some exceptions to this rule, for example you may have multi-part parcels that you have to explode and each part will retain the same name.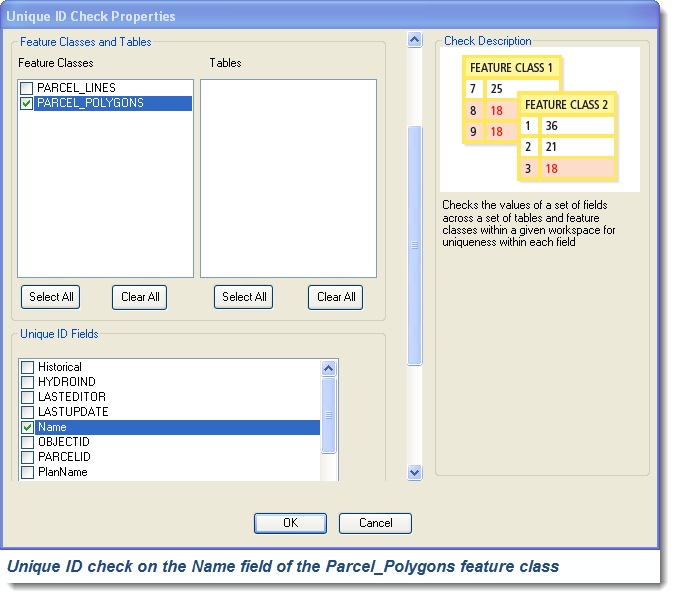 If you ran the Unique ID check on your source data prior to migration, then you can follow up with the Table to Table Attribute check once your data is loaded into the fabric. This will allow you to do a 1:1 comparison of your source and target data to ensure every parcel was loaded successfully. Note that if you have several parcels with the same name a 1:1 comparison could be more challenging.
Another check available is the Domain check, a simple database validation check you can run on your Parcel_Polygons feature class. The Local Government Information Model has a lot of domains, but the one you'll likely use on your source parcel data is ParcelType. The attribute field name to use is Type.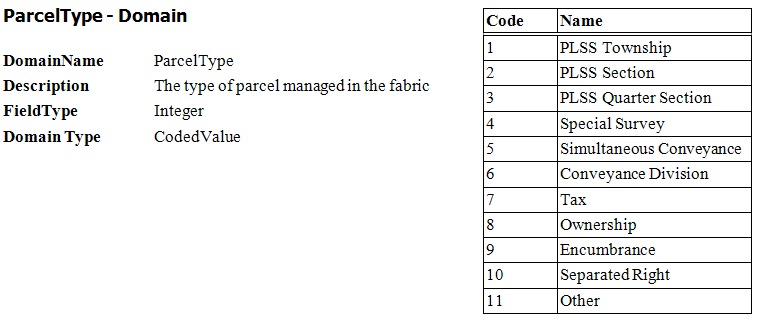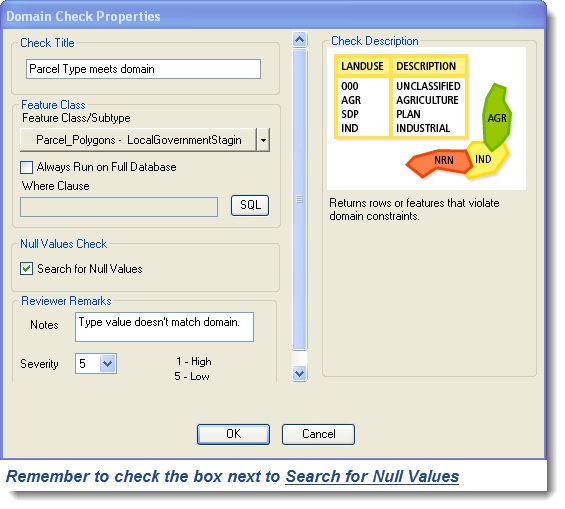 So far we've discussed several Data Reviewer checks that address attribute validation, Data Reviewer also includes checks for validating your geometry and topology that we'll be highlighting in an upcoming blog. Meanwhile, keep an eye out for a couple of resources that will be available shortly – the Data Reviewer for Parcel Fabric Preparation template which will provide a sample Data Reviewer batch job with pre-configured checks and the Integrating Esri Production Mapping with ArcGIS for Land Records whitepaper that describes how Production Mapping can tremendously ease the amount of work necessary to prepare your data for migration and help ensure consistency during the migration process as well as in daily maintenance operations after the migration is complete.
Content contributed by Brynda Hatch