Image Overlays are a unique capability of ArcGIS Explorer Desktop and can be used in a number of interesting ways. Here's quick overview and a few tips on how to use these to enhance your presentations, and tell better stories with your maps.
Adding Image Overlays
To add an image overlay go to the map group, click Add Content, then choose Image Overlays, then browse for a png, bmp, jpg, gif, or tif file to add to your map. For some uses it won't matter what image type you use, but for many of the examples here we're using png files since they support transparency.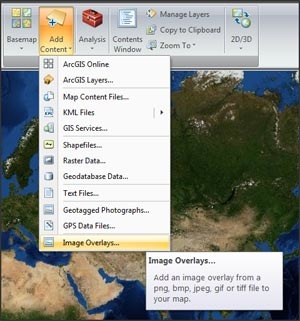 After you've added an image overlay click the image overlay tools tab, or right click to view it's properties, to change them. One property you'll want to set right away is the positioning.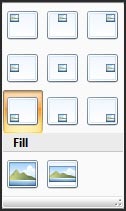 Though you can't nudge an image to adjust its positioning, you can make use of transparent space around your image overlays to place them away from a corner or side. For example, if you want an image overlay to be placed an inch away from the left side, add the inch of transparency to the left side of your original image.
Organizing Your Image Overlays
To manage a bunch of image overlays easily you may want to organize the ones you use in a folder, making them easier to find and manage when you want to display them.
Placing a Logo
You can add a corporate or organization logo using an image overlay – below we've sized and positioned the Explorer logo in the upper right corner of the map. We've used a transparent png file to eliminate a border around the globe, and have also used a little extra transparent space around the globe to position it slightly out and away from the corner.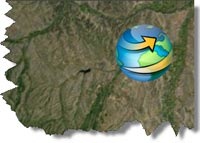 Creating a Title
In the example below we've used an image overlay as a title slide for our Yellowstone National Park presentation, and centered it on our map.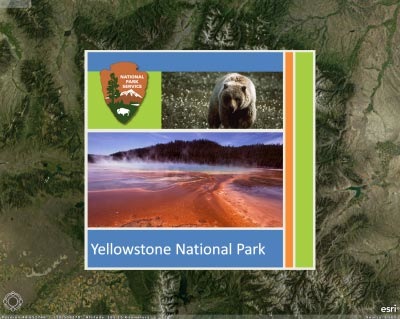 Using a PowerPoint Slide
You can also use PowerPoint slides in your presentations by capturing them or saving them out directly from PowerPoint to image files that you add as image overlays.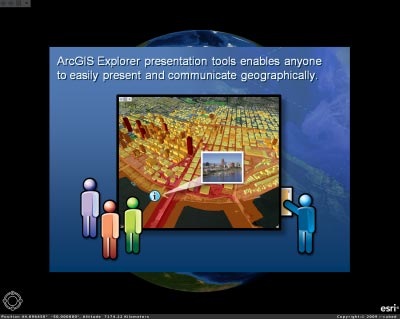 Making Use of Transparency
This example does the above two title slides one better by using transparency to enable the map to show through.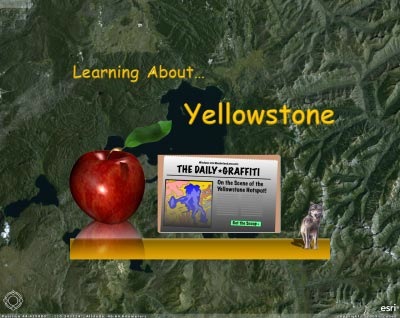 Enhanced Slide Titles
You can use the same technique above to improve your slide titles. Instead of the plain titles like shown below: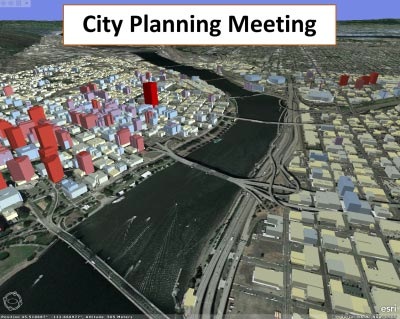 You can add a more interesting title using an image editing program of your choice to create one.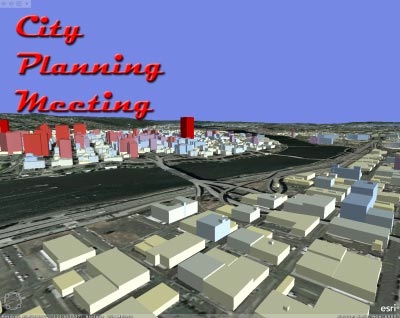 Enhanced Legends
Using image overlays you can also add nice legends to your presentations. Below we've used a standard title and an image overlay for the legend. A little extra transparent space on the left side of the legend was used to nudge it away from the map frame. The data itself is a layer package shared from ArcMap, and the legend was captured from the ArcMap Contents.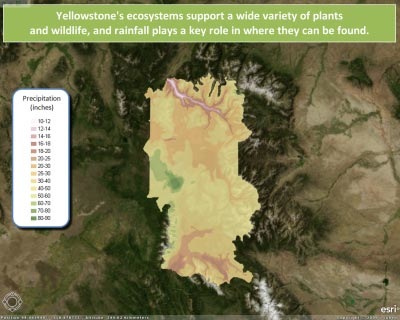 For more information on image overlays and presentations check out the following help topics: