ArcGIS for AutoCAD Build 250 was released this week, and is now available for download. It can be installed on 32-bit or 64-bit versions of the following AutoCAD-based products by Autodesk:
AutoCAD 2010/2011
AutoCAD  Map 3D 2010/2011
AutoCAD Civil 3D 210/2011
For a complete list of requirements, see System Requirements.
Here are a few highlights of what's new in this release. For a complete listing see What's New in ArcGIS for AutoCAD Build  250.
The ribbon
The ribbon has been redesigned to provide easier access to tools and commands. It is organized by the type of activity you are performing such as "adding" a map or "managing" feature classes. Several groups also include AutoCAD commands to help you perform common tasks without toggling between tabs. This also helps newcomers associate a set of commands with a particular goal without opening the help or discovering them through trial and error.

Selection tools
A new set of selection tools enable you to use a feature class defined in the current drawing as selection criteria. By setting a current feature class, you can select its members without having to lock or turn off other layers to avoid selecting unwanted items.
You can also select features using SQL-based expressions with the Select by Attributes dialog box.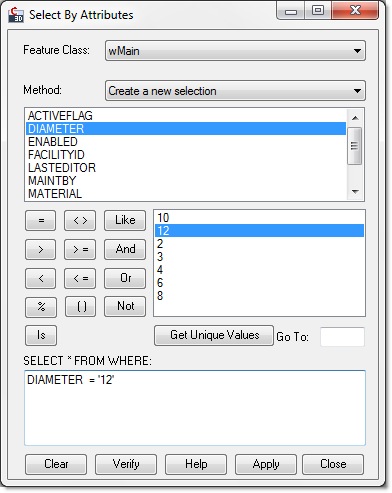 The Esri map gallery
The Esri map gallery provides quick access to ready-to-use basemaps from ArcGIS Online. When you open the gallery, it connects to ArcGIS Online and retrieves maps that have the tag "AFA250_base".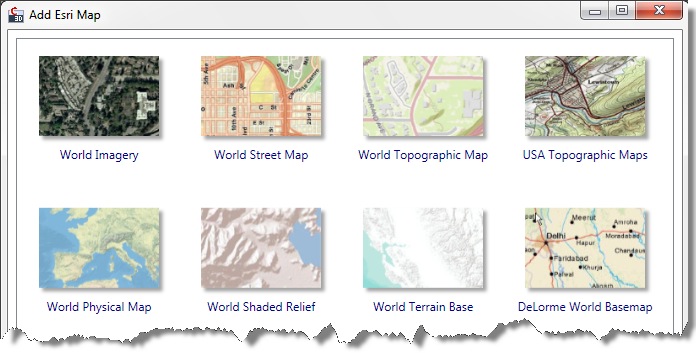 Map services and server connections
Several enhancements have been made to improve access to servers and the quality and performance of map services.
Enhancements include:
The display resolution for high-resolution imagery is now on par with other Esri products.

You can connect to map services on ArcGIS 10 Server for Windows and Java platforms.

Connections to services through a proxy server are now supported.

Support for secured servers includes Windows users and roles as well as SQL server users and roles.
For more information visit the ArcGIS for AutoCAD Resource Center where you can access the online Help or download the software.