ESRI is providing a number of support activities for the oil spill disaster in the Gulf of Mexico as well as the recent flooding in Tennessee. Working closely with dozens of agencies and the Geographic Information System (GIS) community, ESRI has activated its Disaster Response Team to provide assistance to users in local, state, and federal government agencies as well as the private sector. The team is supplying software, technical support, GIS data, and personnel.
ESRI is also providing support and services through its disaster response web site. Resources available include continuously updated maps, data, and applications as well as links to incident sites and related Web pages. As part of the site, ESRI launched an interactive map application that allows users to add points with links to online photos, Web sites, and YouTube videos. Visitors can add current information to the map and increase everyone's awareness of activities related to this event. More details of this application are on the about page.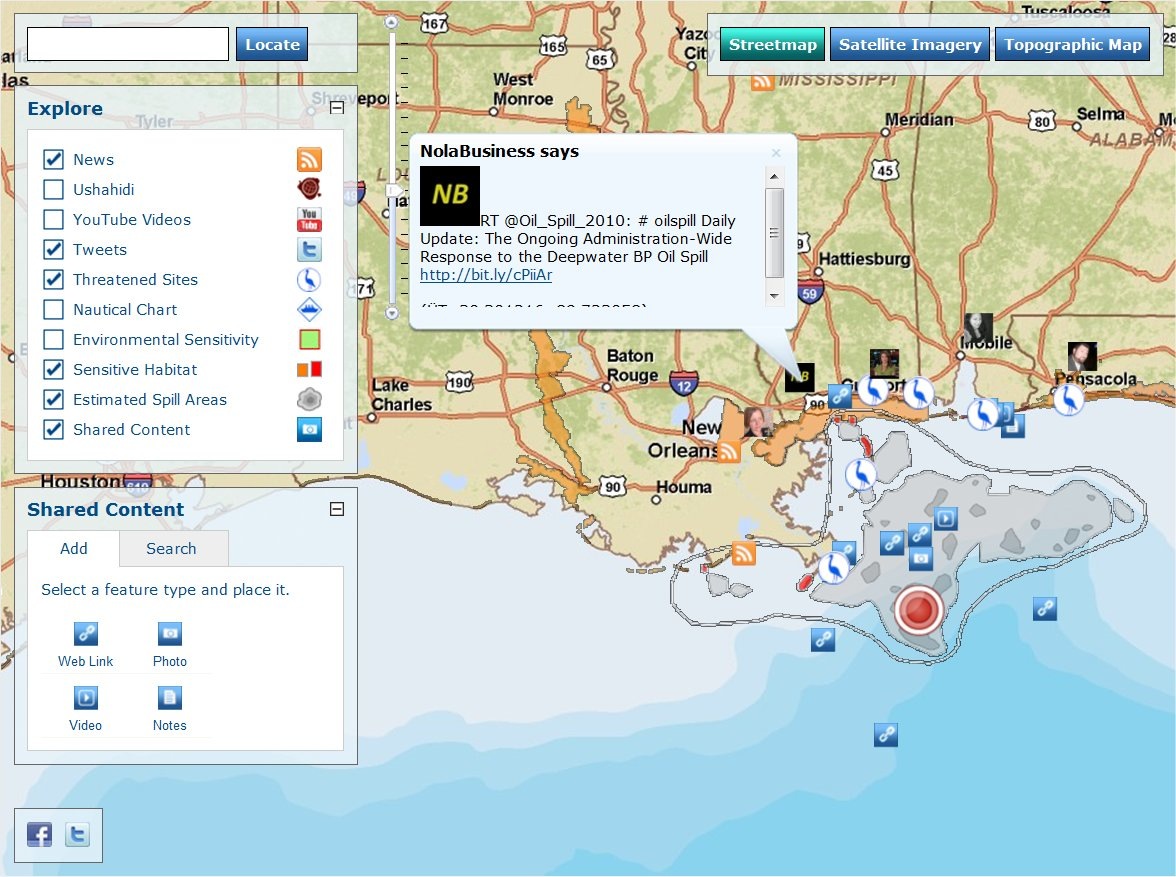 In addition, ESRI deployed an ArcGIS Online group for the oil spill that includes maps, data, Web services and applications. The content is being published by ESRI and other organizations to support response and mitigation requirements. The group currently features the following types of content:
Applications: ESRI Web mapping applications that combine ESRI maps with other types of information
Services: links to ArcGIS services directories with relevant data
Data and maps: links to downloadable data and maps and layer packages
Some of the ArcGIS content and services include an oil spill plume trajectory, an environmental sensitivity index map, electronic navigation charts, and more.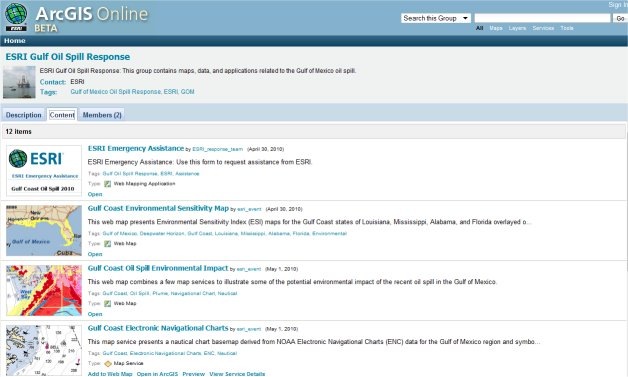 Concurrently, we're supporting the flooding in the Southeast. On our Southeast U.S. Flooding site we have an interactive map application built using the ArcGIS API for Flex Version 2.0 that contains information such as post event imagery from Metropolitan Government of Nashville, current weather information, news and YouTube videos. More details are on the about page.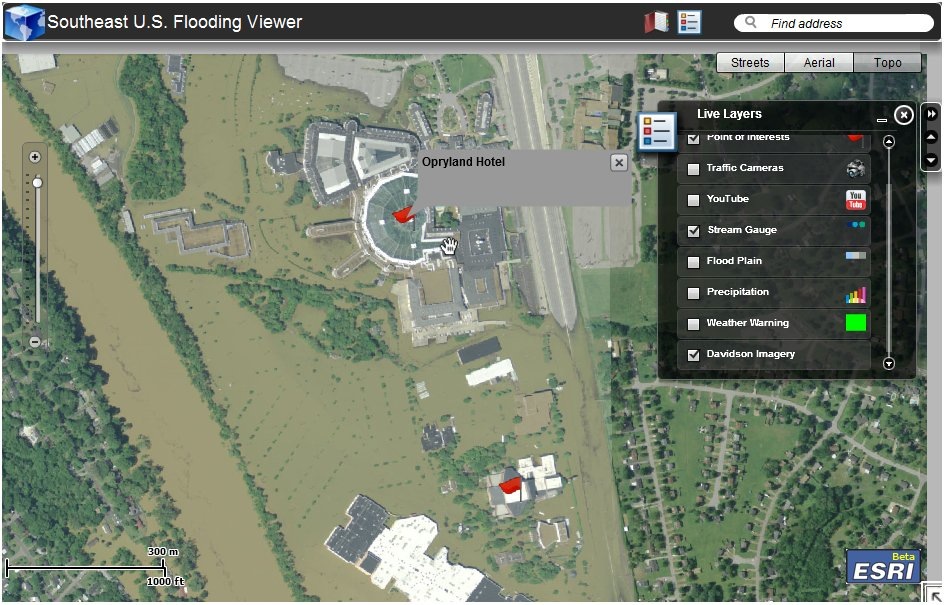 In addition, an ArcGIS Online Group is also set up.

ESRI is working around the clock to supply technical support, software, data, maps, and other services related work. If you need assistance please use the forms below or contact the disaster help coordination team: