The Random Hacks of Kindness event sponsored by Google, Microsoft, Yahoo, The World Bank, NASA and SecondMuse took place in Mountain View CA Nov 12-14 as a codejam focused on new solutions for disaster relief. ESRI sent a team to participate and work on tools for the open source community.
Onsite the ESRI team built a working widget for the Sample Flex Viewer. This widget, called Geo Status, will be available soon from is now posted to the Flex API Code Gallery. Since the Sample Flex Viewer is a framework for integrating maps, data and services and is very extensible the team was able to quickly complete the task. Many agencies, such as the Virginia Department of Emergency Management, have benefited from and contributed to this community of widget builders.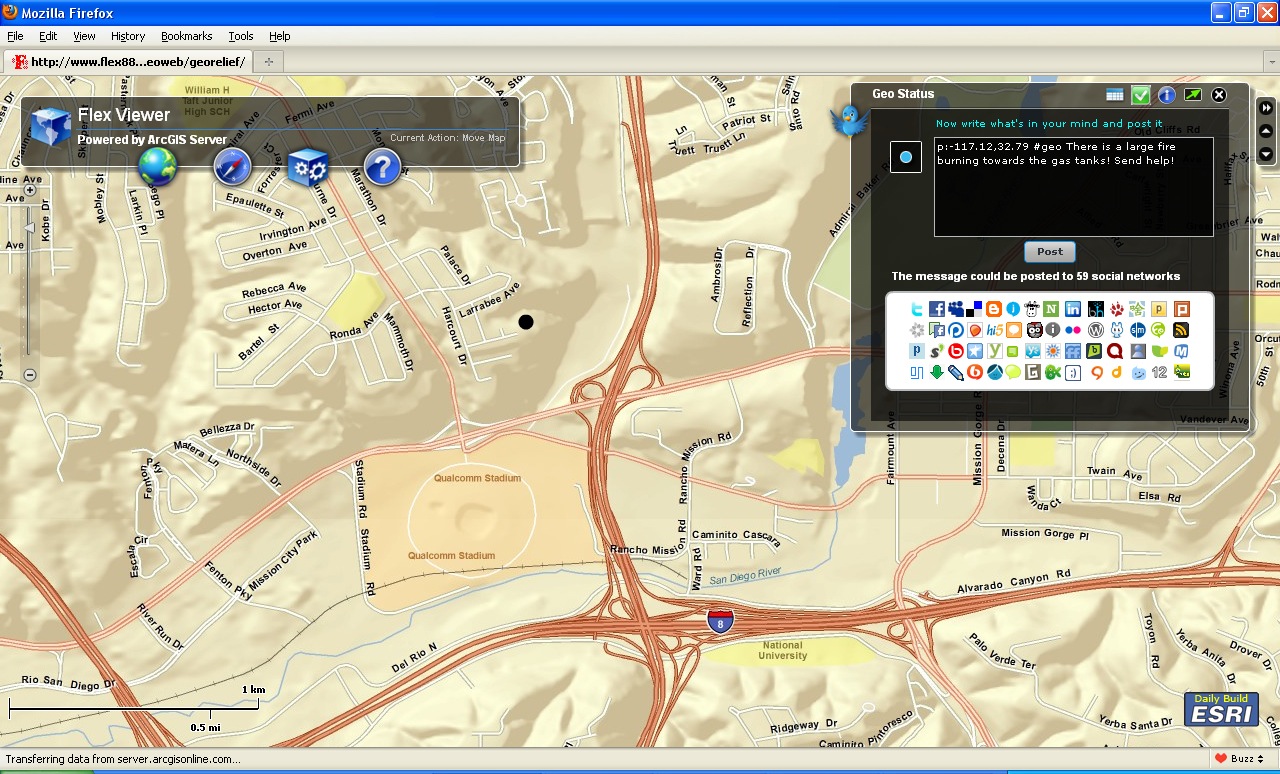 The Geo Status widget allows the user to link the tool to their HelloTxt (http://hellotxt.com) account which may be linked to up to 59 different social networking sites. Geo Status lets you click on the map to insert X,Y location coordinates to send with your message. There is also an "I am OK" function that allows for a quick message to be sent out (with location information) with a simple message that lets friends and family quickly know that you are OK. The widget can easily be configured to work with any hellotxt account.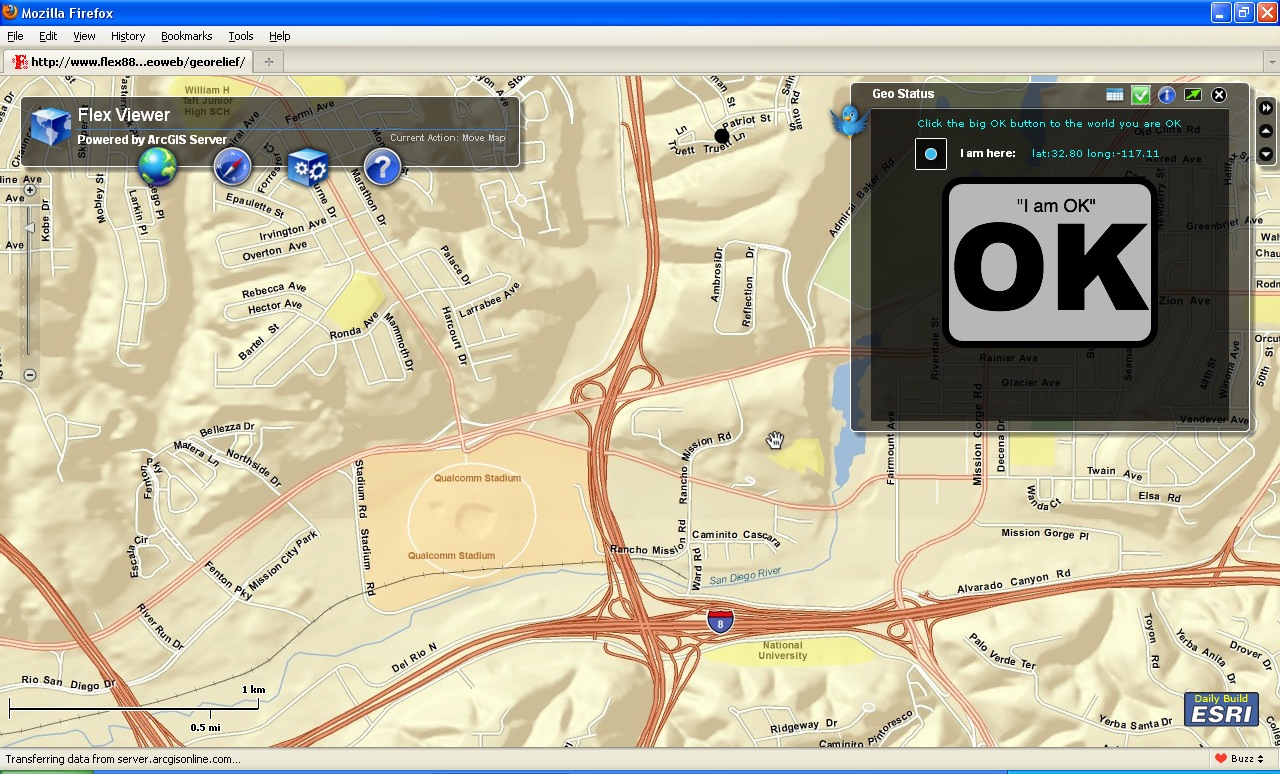 ESRI supports low-cost and no-cost solutions with a number of free mapping APIs, as well as a user community that shares code freely to extend these viewers. For more information on our free web API's, please visit the ArcGIS Server API's Community page at http://resources.esri.com/arcgisserver/index.cfm?fa=community.
The Geo Status widget developed at the Random Hacks of Kindness event will be made available for free download soon from the Flex API Code Gallery at http://resources.esri.com/arcgisserver/apis/flex/index.cfm?fa=codeGallery.
The next Random Hacks of Kindness event is in the planning stages for the end of February on the east coast. Hope to see you there!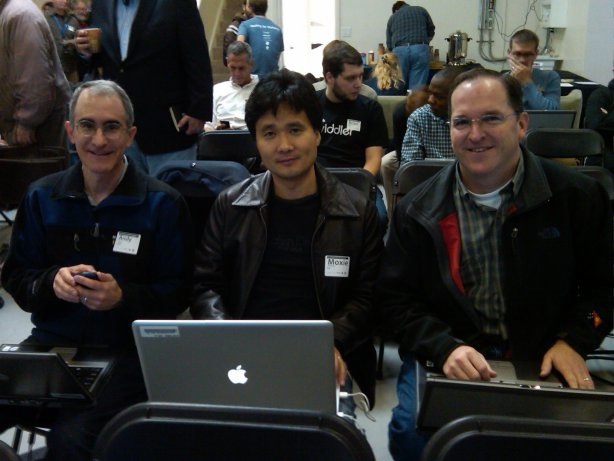 Contributed by the ESRI Random Hacks of Kindness Team – Andy Gup, Moxie Zhang and Tim Craig (pictured above)