The Users Conference is fast approaching and yesterday we drove from Redlands to San Diego to field test the ArcGIS Mobile application in preparation for "Try ArcGIS Mobile". As I mentioned in a previous blog article, if you come to the Mobile Island you can sign up to "Try ArcGIS Mobile 9.4″ outside the conference center around the beautiful marina.
Jay Chen and Sunee Puckdee, product engineers on the mobile team, will be your hosts for this event. The picture below was taken yesterday outside of the convention center while we were mapping various landmarks.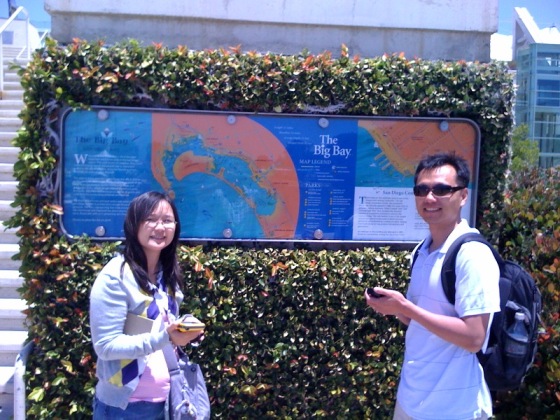 All you need to do is to come to the mobile island and sign up for the event. The event days and times are as follows:
- Tuesday at 1:30pm
- Wednesday at 1:30pm
- Thursday at 10:00am
We look forward to seeing you there!
Mobile Team