By Matthew Baker, Esri Software Engineer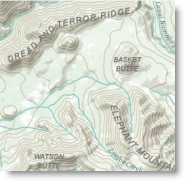 On Thursday, June 25, Charlie Frye (Esri Mapping Center) and Mark Ho (Esri Educational Services) will present the Live Training Seminar Getting Started with Map Templates at 9am, 11am, and 3pm Pacific Time. This seminar will provide an overview of what map templates contain, how to get started, and how to adapt the contents of the templates or evolve your data to your mapping needs. Participants will learn where to find and download map templates. Templates include example map documents, data models, geoprocessing tools, and more—each template is a complete solution for a given kind of map. This seminar will then discuss how you can use your data with map templates to produce professional quality basemaps and publish them.

For more information regarding templates, visit the Esri Map Templates Resource Center. And for archived Live Training Seminars, visit the Esri Educational Services homepage.