It's been a busy week getting ready for the BPC/DevSummit. Here's the Explorer team meeting late this past week. It's early in the morning, so maybe that's why everyone's looking so dull…

What you don't see in the photo above is the video conferencing which works great for bringing together the remote team members located in Portland (Maine, that is), New York, Charlotte, Phoenix, and Edinburgh (yes, that's Scotland). The question – who's office is empty?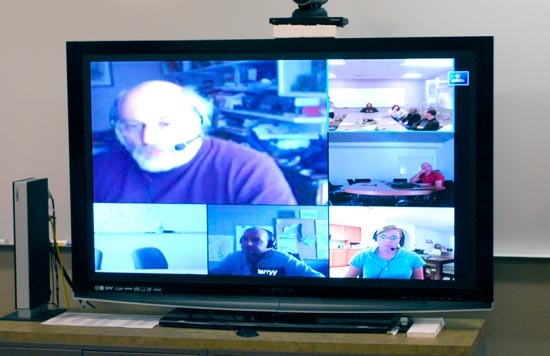 The BPC plenary is tomorrow, and here's a behind-the-scenes look at the preparations. Below is master of ceremonies (for the BPC) John Calkins, obviously thinking about the break. A quiz for old-timers – what User Conference vintage is that Arc/Info t-shirt?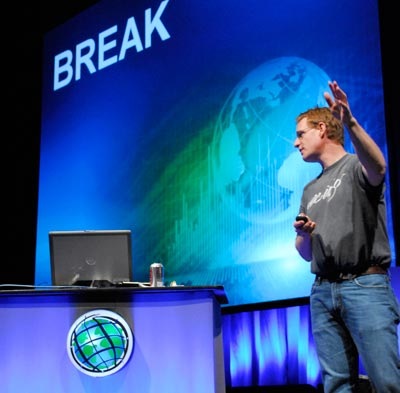 And we're trying a new stage setup this year, we think you'll really like it.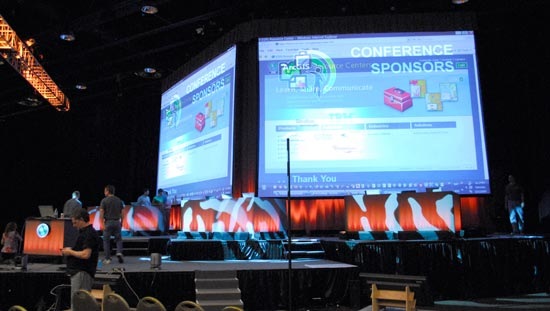 Here's all the flowers in bloom outside the convention center. How can you beat Palm Springs in March?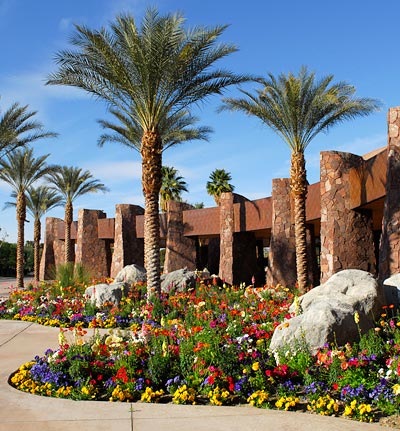 We'll be summarizing the ArcGIS Explorer news and events here, so even if you're not going to be at the BPC/DevSummit this year you can stay informed of what's going on, and learn about a few important announcements…