Yesterday nearly 5 million Californians living near the San Andreas fault participated in an earthquake disaster preparedness drill called the ShakeOut, which we mentioned in our post yesterday. The earthquake scenario included a 7.8-magnitude earthquake along a 190-mile stretch of the fault starting at the Salton Sea and stretching northwest.
To understand the demographics of the most impacted areas in the scenario, we opened the USGS earthquake simulation shake intensity map (published as a KML) and added it to Explorer. Here's the view of the quake intensity map looking north along the southern California Coast. The red areas are the areas with the highest predicted intensity.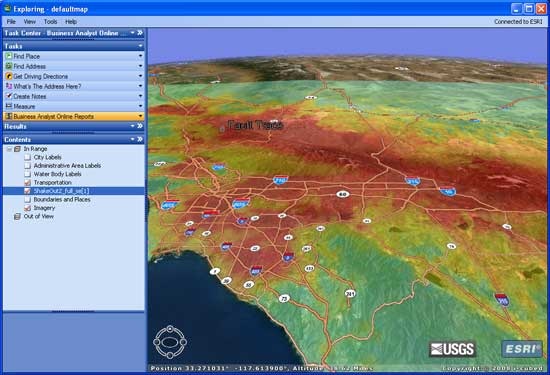 We used the Business Reports task (powered by ESRI's Business Analyst Online), available on the Explorer Resource Center, to delineate the boundary around the highest intensity areas. We used that boundary to generate the report, shown here: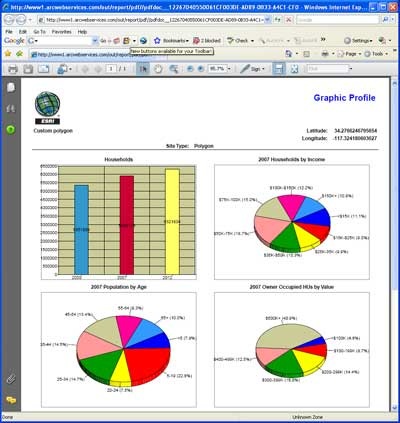 The graphic demographic profile is the one we chose, and there are many different kinds of reports to choose from (some are free, some require a subscription). The report showed that over 6 million households are located in the high intensity area, roughly evenly distributed by age and income, with %50 of the owner occupied homes having a value greater than $400,000, and %40 having a value of greater than $500,000.