Just a few days ago we published a blog post on the NOAA imagery services and ArcGIS Explorer maps available for download.
Those services are regularly being updated on ArcGIS Online, and whenever you open the map or layer (that you can download from the post above) you'll see the latest published imagery.
Here's what it looked like a few days ago: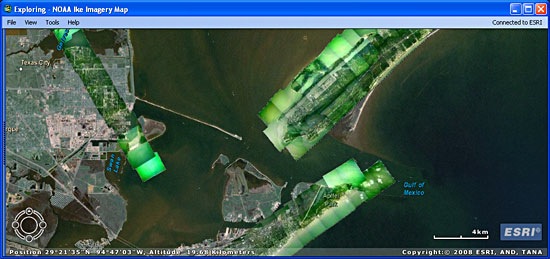 And here's what it looks like today: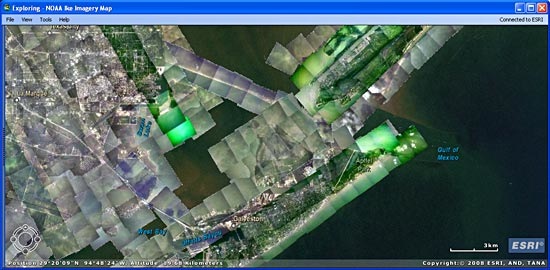 Comparing the two you can see that a lot of new imagery has been added to the mosaic.