At the
2008 ESRI International User Conference
we announced that ESRI would no longer support the development of Visual Basic 6.0 applications at the ArcGIS 9.4 release. Well, it is true. As we speak, the development team is in the process of removing the VB6 DLLs and dependencies throughout the system. So what does this mean for VB6 developers that plan to release their software applications on ArcGIS 9.4? Well here are some inside tips that will help you plan for the future.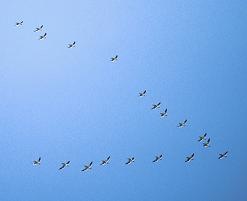 Visual Basic 6.0 SDK and Runtime
1. The Visual Basic 6.0 SDK will not be delivered with any of the ArcGIS 9.4 products. Developers will not have access to the VB 6 developer help files, tools, add-ins and utility applications.

2. The Visual Basic 6.0 Runtime will no longer be installed with any of the ArcGIS 9.4 products. Therefore, if you still plan to deploy VB applications, you will need to ensure the VB 6 runtime has been installed by another application or you will need to install it as part of your deployment solution.
Can you still develop with VB6?
Compilation: The ArcObjects Type Libraries (OLBs) will still be shipped and installed with ArcGIS 9.4. As a result, as long as you don't mind not having the ArcObjects VB6 SDK or any development tools, technically speaking, if you have a Visual Basic 6.0 development platform, you can still reference libraries and compile your applications.

Compatibility

: As long as the VB6 runtime is in place, it is possible that your applications will just work on an ArcGIS 9.4 system. But please remember, while we make every effort to maintain backward compatibility, it is still your responsibility as the developer to reference the

type changes

and ensure that all applications behave as expected.

Microsoft Support

: In February, Microsoft released a "it just works"

support statement

indicating that they will continue to support the VB6 runtime on Windows 2008 and Vista; however, it is important to note that the VB6 IDE has gone past the period of extended support. So that is something you may want to consider this as well.
What about VBA?
The Visual Basic for Applications SDK will still be released with ArcGIS 9.4 to support VBA development inside of the ArcGIS Desktop applications. So VBA developers do not need to migrate their applications to .NET.
Should you still be developing with VB6?
The bottom line is that if you are planning to develop applications for ArcGIS 9.4 and beyond, we strongly encourage you to start moving your VB6 applications to C#, VB.NET or VC++.
Making the Leap
You can find a number of articles on
MSDN
about how to make the
switch
from VB6 to .NET. If you are thinking of transitioning to Visual Basic .NET today, there's also a good set of articles
here
to get you started. You'll find that most of the documentation refers to Visual Studio 2005, but most of it applies to 2008 as well. That said, you'll need to decide whether to move to Visual Studio 2005 or 2008. The current release of ArcGIS 9.3
supports
development with both platforms.
Future blog series
To help you make the transition, be sure to stop by again or
subscribe
to view the upcoming VB6 to .NET Migration Series for ArcGIS developers.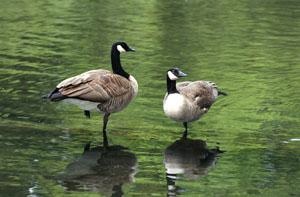 Feel free to share your comments, links and experience here as well.