Tag Archives:
GeoTagger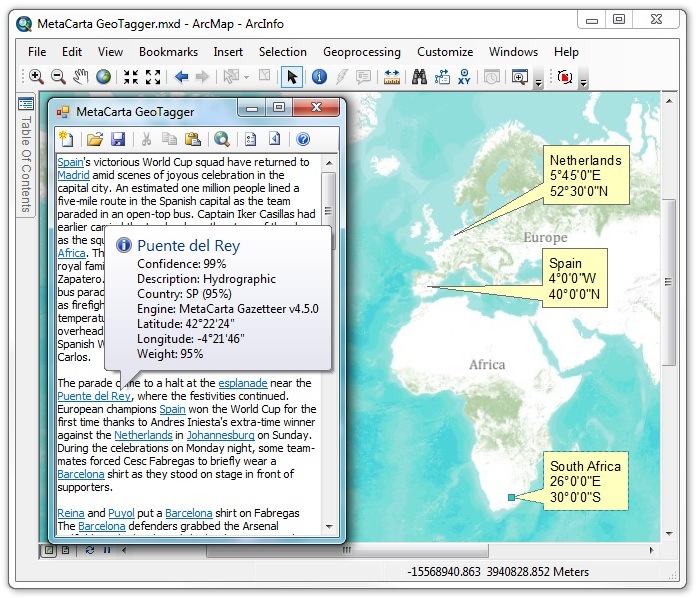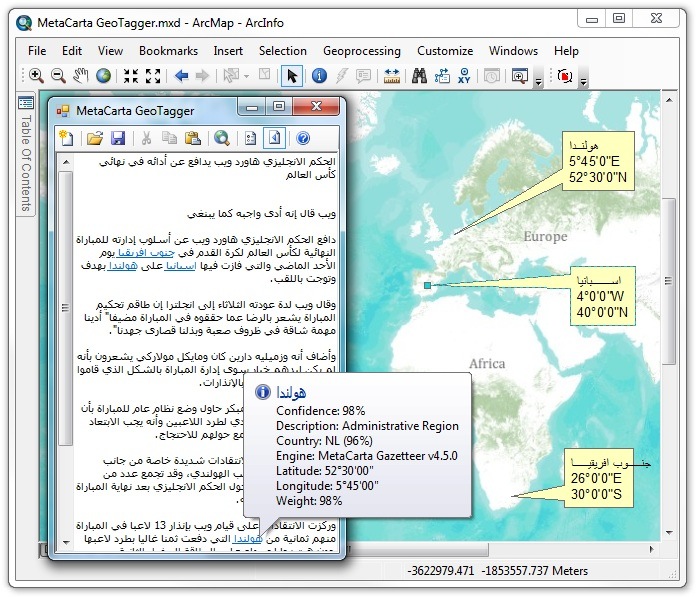 Have you ever wanted to extract geographic locations from an email or web page?  This is now possible with the free GeoTagger AddIn for ArcGIS Desktop 10 published by the Applications Prototype Lab.  The AddIn uses MetaCarta's public geotagging web service to extract geographic references from text.  The service supports English, Russian, Spanish and Arabic.
The AddIn is available here from ESRI's ArcGIS Resource Center.  The download page includes usage and installation instructions.  Source code is bundled with the download.
Contributed by Richie C.